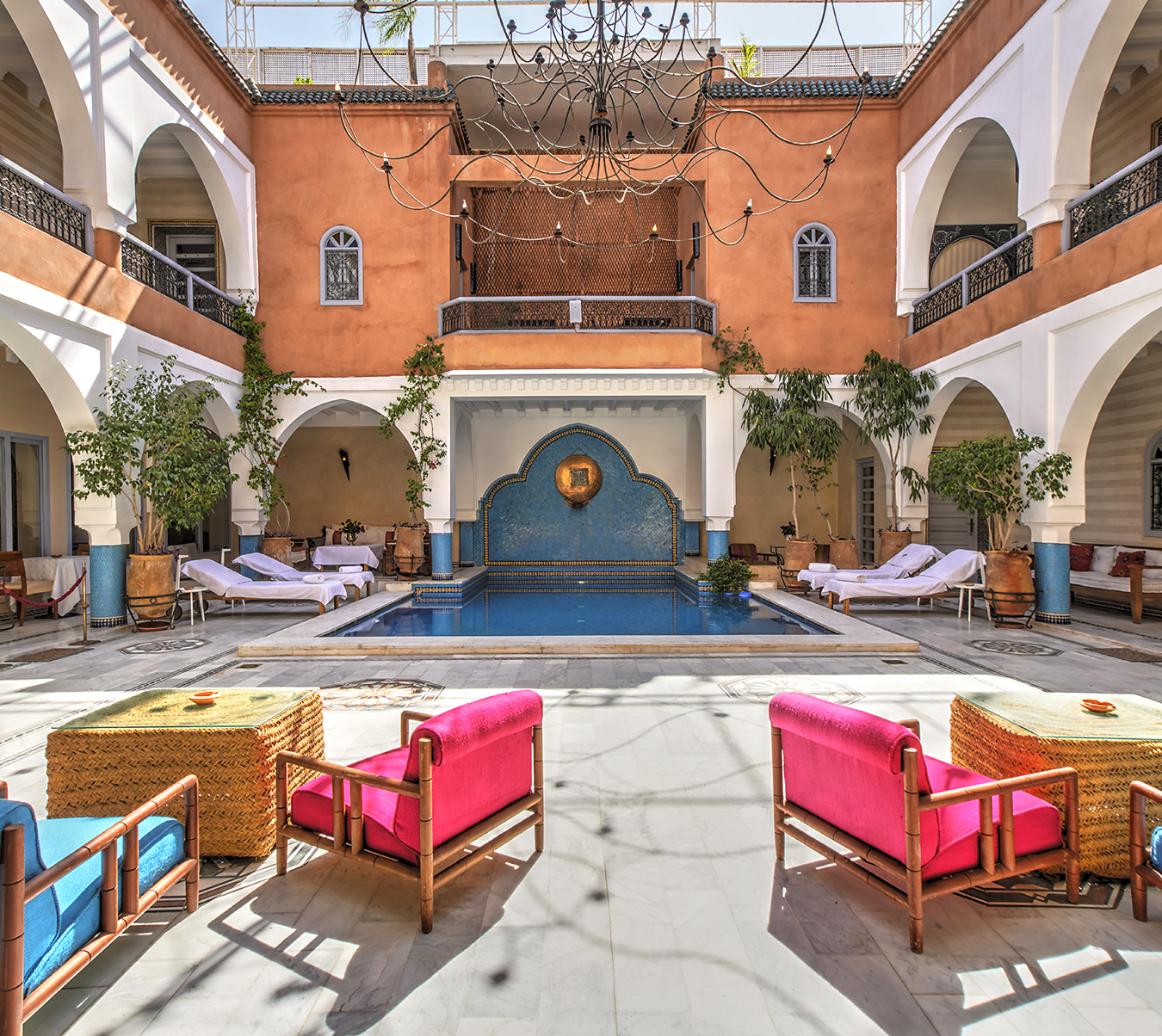 An exceptional location
Near the tranquil Miaara Jewish Cemetery, close to the Lazama Synagogue, minutes from the lively Mellah fruit and vegetable market and the Bab Mellah spice souk it is the perfect base for setting out on adventures.
Owned for many years by a jewish merchant, with a big family, it was also used as a carpet emopium – a place for local women to learn and make the carpets but also to help them sell them so as to earn badly needed money for their families. Eventually it was abandoned when the Jewish family emigrated from Morocco.