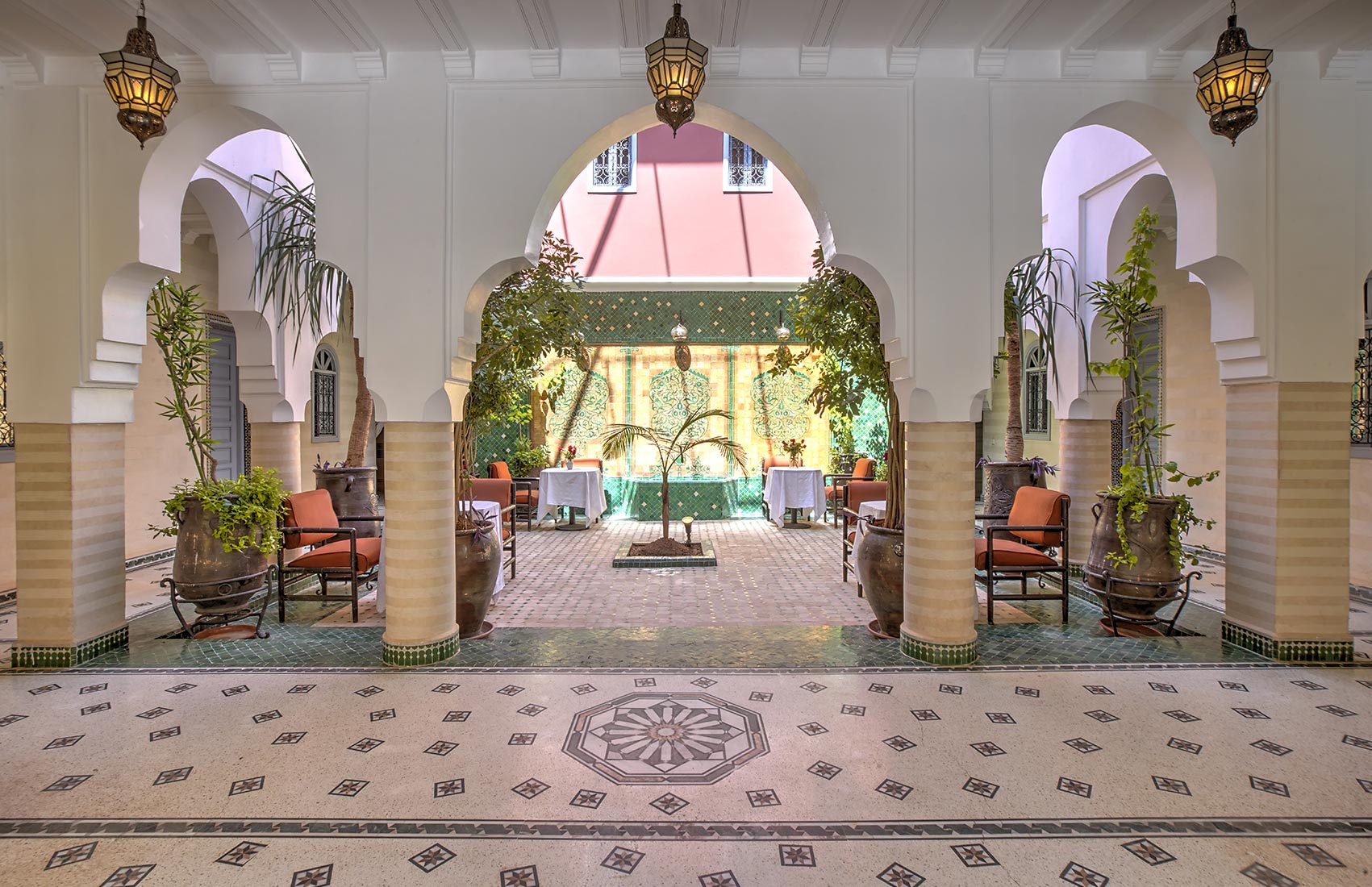 In the heart of the Medina of Marrakech
Nestled in the historic Mellah of Marrakesh we are a haven of tranquillity, service and guidance. Our central location, in the Mellah, is perfect for sightseeing, walking, bargaining in the souks and finding the best of Moroccan food. The Mellah is the Jewish Quarter. It was created by decree in 1558 by Sultan Abdallah al-Ghalib and is just outside the walls of the El Badi Palace.
Near the tranquil Miaara Jewish Cemetery and close to the Lazama Synagogue, minutes from the lively Mellah fruit and vegetable market and the Bab Mellah spice souk it is the perfect base for setting out on adventures.